Home
Hands In Motion
…the sunniest massage studio in Auburn…
Welcome
Enter my sunroom and experience the benefits all my clients enjoy.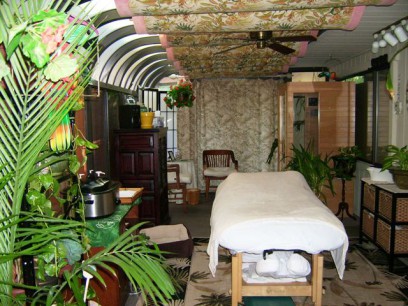 Besides professional therapeutic massage in a tropical environment, Hands In Motion offers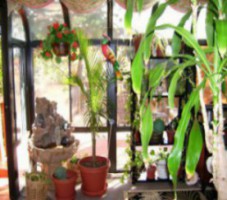 More For Less...
While Hands In Motionspecializes in Swedish Massage and Deep Tissue Massage, unlike some massage studios, my one-hour full body massage includes the relaxing benefits of a:
FREE 10 MINUTE SAUNA

AND A

FREE PARAFFIN HAND TREATMENT!
And a few moments of Hot Stone Therapy are added to each massage!
Other salons might charge you an additional $20 to $40 for these options.
At Your Convenience...
Does your schedule make it difficult for you to find time to treat yourself to a well earned reward? Hands In Motion can accommodate your schedule! Massage therapy is available 7 days a week, with appointments as early as 7 am and as late as 6 pm.
Don't be left in the Dark!
Call me today to book your massage…Or order a gift certificate for that special person in your life.
Jamie Scannell, Massage Therapist
1158 Racquet Club Drive
Auburn, CA 95603
530-305-4609