Services and Rates
A Small Price To Pay...
What price do you put on your health? At under a dollar a minute Hands In Motion is an economical method for improving one's health. It's a small price to pay for body maintenance. Following are details outlining the massage therapy costs and options Hands In Motion offers.
| | |
| --- | --- |
| Length | Studio |
| 30-Minute | $30.00 |
| 60-Minute | $50.00 |
| 90-Minute | $75.00 |
Also, customers can save up to $25.00 by purchasing a Hands In Motion Punch Card. The following Punch Cards are available:
Three 60-Minute Studio Massages
Cost=$140.00
Savings=$10.00
Five 60-Minute Studio Massages
Cost=$225.00
Savings=$25.00
And of course, Hands In Motion offers Gift Certificates for you or your loved ones. A great gift for any occasion!
More For Less...
All one-hour full body massages at Hands In Motion come with a few added benefits. Beyond the FULL one-hour massage, you can enjoy the soothing benefits of a:
FREE 10 MINUTE SAUNA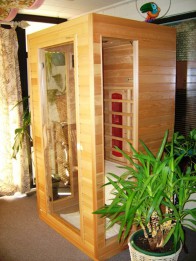 AND A FREE PARAFFIN HAND TREATMENT!
And a few moments of Hot Stone Therapy are added to each massage!